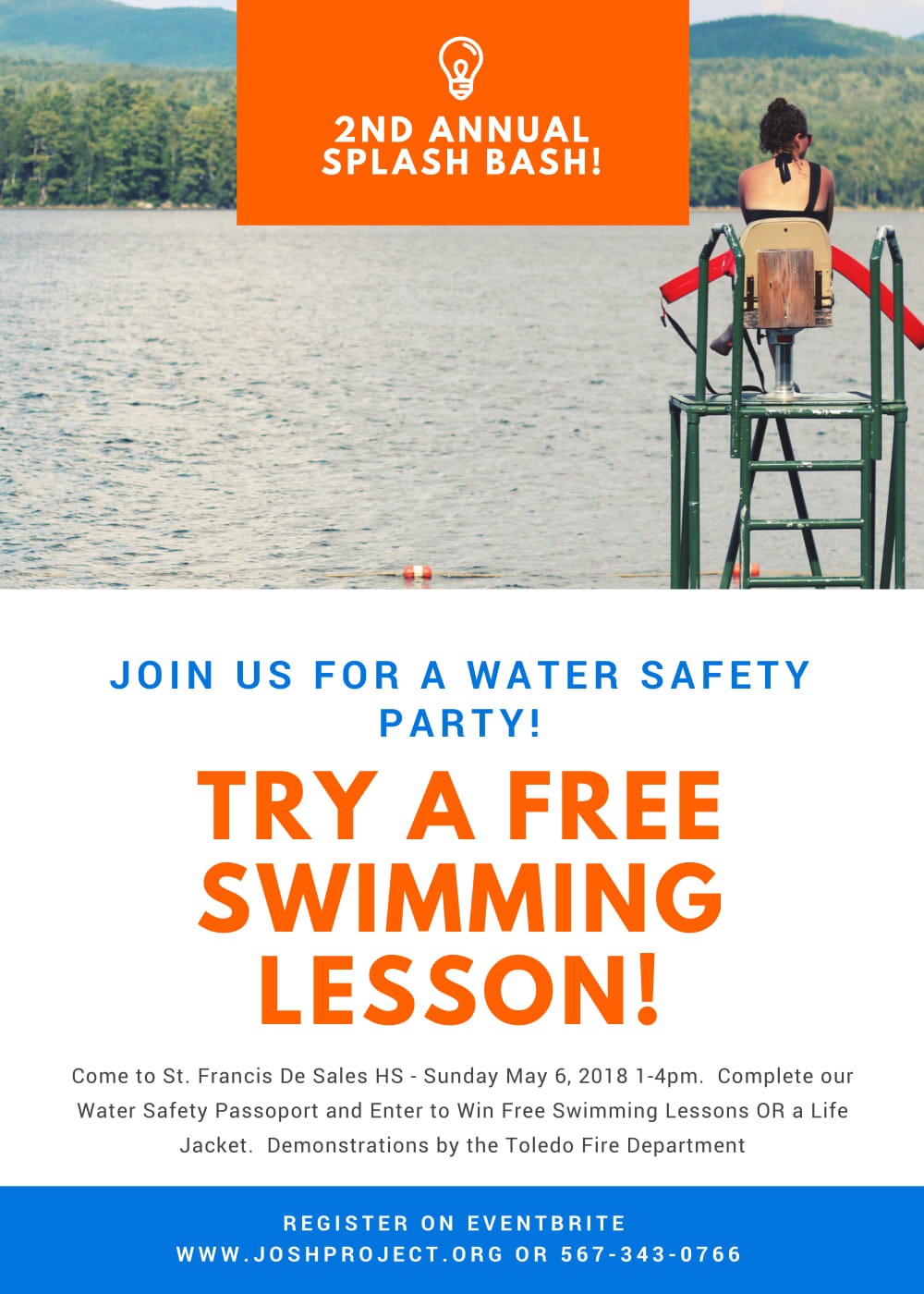 A fun day dedicated to water safety!
We will offer a free swimming lesson to the first 40 students that sign up! Tickets available now! Children ages 6-16 !
Families will also have the chance to enroll in our regular learn to swim program by visiting all of our water safety stations!
The Registration fee for our summer swimming program is $25 per student.
We invite community partners to join us! If you have a product or service related to pools, boating, swimming or health and safety we'd like to partner with you for this event! Sponsorship opportunities available. Contact Tankeeya : Tankeeya@joshproject.org