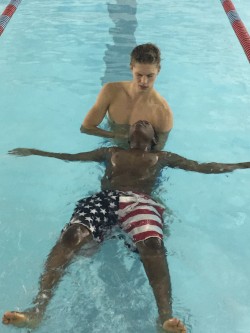 Open to children ages 6-16. This is a progressive program that builds on students current skills. Students should plan to stay enrolled until they are able to survive an unexpected fall into deep water. We focus on children learning three essential survival swimming skills: 1. Tread water for at least one minute 2. Fall into deep water and recover to the surface 3. Swim 25 yards
Come to our Splash Bash on May 6, 2018 1-4pm at St. Francis de Sales HS to enroll. Registration fee is $25 per student. Families with 3 or more children receive $5 discount on third registration.
Enrollment is open during the first two weeks of the session.