Job Title:  Water Safety Coach
Job Description:  Teach school aged children how to survive an unexpected fall into deep water
Qualifications:
Strong swim ability
Desire to work with children
Special Requirements:
Must pass background check
Duties:
Teach children survival swimming skills in a small group setting using age appropriate games and activities
COMPENSATION:  Both paid and unpaid opportunities available.   Training provided.
Resumes to: Tankeeya@joshproject.org                                               
Dates Needed: ASAP!
Internship: Web Content Management, Blogging Semester Project
Attention English, marketing, advertising, public relations, or communications students! Are you looking for an internship that will give you the experience you will need to build your resume? Do you want to feel valued for abilities that you already have while learning new skills and gaining real-world experience? Join our small nonprofit in making big changes around the world.
Requirements:
Junior or senior marketing, advertising, public relations, or communications student.
Completed basic introductory coursework.
Excellent written communication skills!!!
Basic understanding of social media sites such as Facebook.
Reference from at least one professor or former manager.
Fast learner.
Duties:
Help create and manage the content on the company's website and blog sites.
Make copies of marketing materials, stuff envelopes, mail information kits.
Semester Project – TBD
Other duties as assigned.
How To Apply:
Send a cover letter, resume and the information below to: Tankeeya@joshproject.org
Name
Phone
Email
List of completed relevant coursework (Marketing, Advertising, Communications, PR)
NOTE: Your cover letter will be considered a writing sample. Please give a detailed description of why you are interested in this job and why you think YOU are the only person we should consider for the position.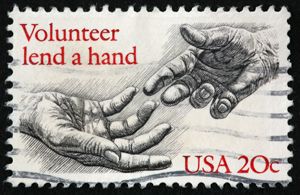 The Josh Project could not continue its important mission without countless volunteers. If you would like to help with fundraising, teaching, organizing, staffing events, or other opportunities, please click below.