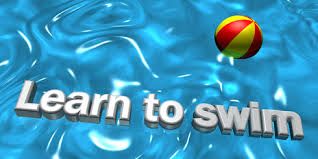 It seems so obvious. You're hanging out with a group of friends or you're a parent with a group of restless kids and their friends on your hands and someone suggests heading to the pool or the lake for a nice swim on a hot day. Everyone enthusiastically agrees. That means everyone is a confident swimmer, right?
Not so fast.
There are many reasons why a non-swimmer or a beginning swimmer might not speak up in that scenario. Maybe they're making assumptions too and they think everyone just wants to wade a bit or that everyone else is equally uncomfortable in water. Maybe they're not comfortable speaking up. Maybe they think you already know they're not a strong swimmer.
Before you get near the water, ask everyone in the group, "Do you know how to swim?" That gives anyone who is not a swimmer or who is not confident in the water the opportunity to let you know.
Once you have an answer from everyone in the group, you can adjust your plans and expectations.