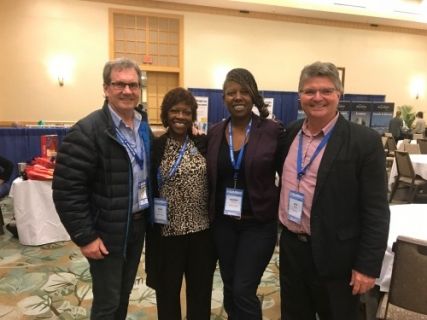 NON-PROFITS PARTNER INTERNATIONALLY TO ENHANCE DROWNING PREVENTION
The Australian Swim Schools Association (ASSA) the USA based The Josh Project are collaborating to enhance learn to swim, water safety skills and education as vital means to heighten drowning prevention.
ASSA representatives attending the US Swim Schools Conference last October became aware of the amazing work being done by The Josh Project to (provide access to disadvantaged children in Toledo to swimming and water safety lessons). The following week they connected at the World Conference on Drowning Prevention and spent significant time at the event engaging in gaining understanding and discussing future possibilities. The result is a now formalised Strategic Alliance between both organisations.
ASSA CEO, Ross Gage, said "ASSA is delighted to be partnering with The Josh Project. We believe that the expertise in the Association and its Member Swim Schools can assist The Josh Project reach its most worthy goals; including becoming a model that our Member swim schools can benefit from as they enhance their Inclusion programs".
Tankeeya Butts, ED of The Josh Project, reported that "the Josh Project is very excited about this new partnership with the prestigious Australian Swim Schools Association. We are honoured to be engaging with this world leading swim school body. Butts went on to add, "this partnership will strengthen our program and assist with the mission to inform Americans about the every day threat of drowning and how they can prevent themselves or someone they love from becoming a victim of this world wide health issue".
Towards short term progress, on-going communication will culminate in a meeting during the International Swim Schools Spectacular 2018 on the Gold Coast in August.